Hack 27 – June 2022
A very nice sunny day, and people showed up anyway.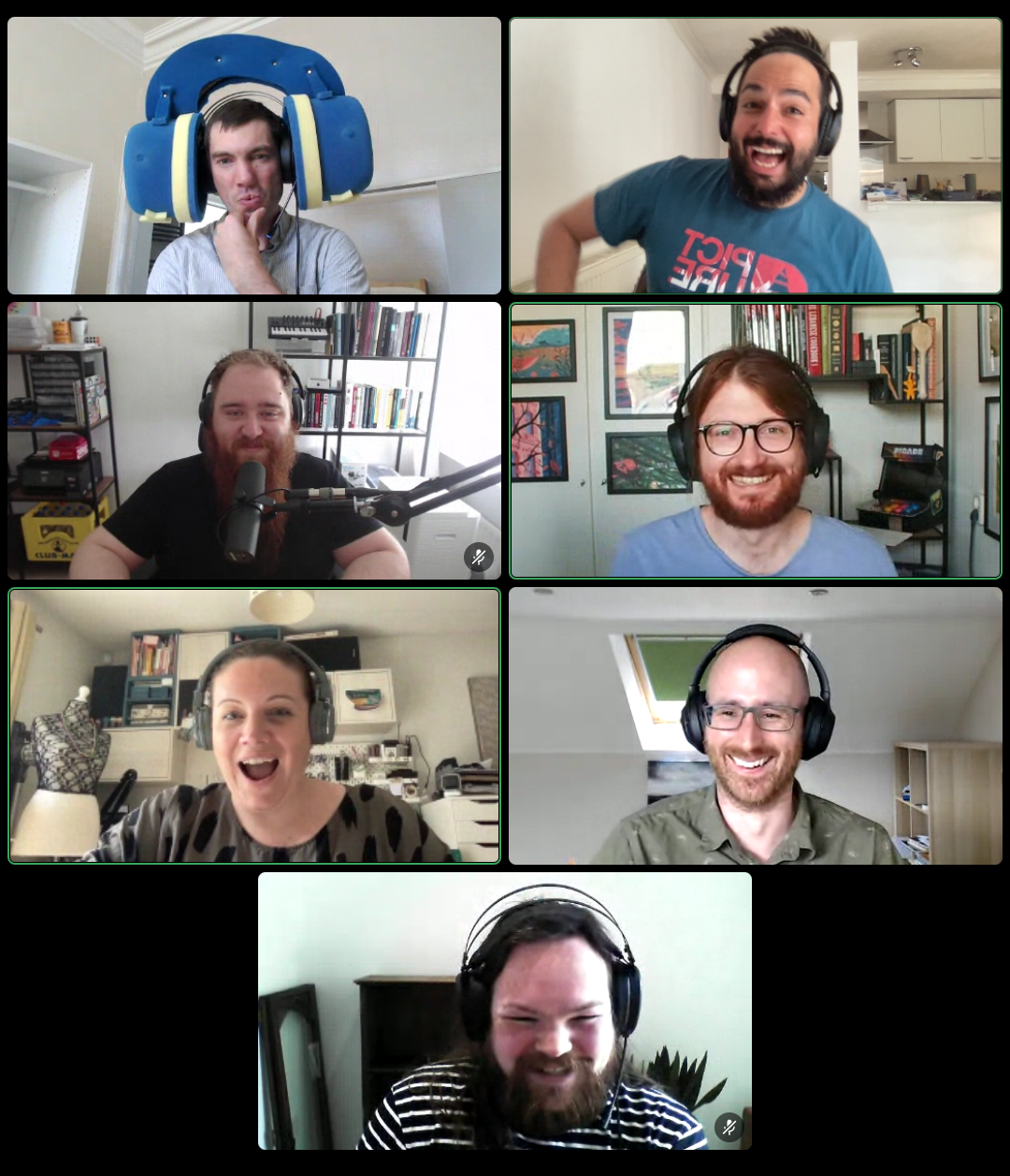 Things people did
Joe started getting data from his smart meter, and turns out the Dutch energy company is sending him texts.
Ben and Ryan did some obscure thing with XSLT, and nobody really knows why, but they had a smashing time doing it. I guess we'll just have to listen to the podcast!
Ruth got a new puppy, and was well busy with that.
Adam got pulled into some long overdue housework, and that's why he wasn't around when Ben and Ryan were doing the XSLT stuff, but then later, as he was writing up this document, he actually read the threads in discord and realised it was some cool Augmented Reality stuff, so is now a big fan. He also made the world's biggest foam headphones (as shown in the pic above).
Hugh discussed some PRs that he had been working on, and hacked the Irish government (benevolently and with permission, legally, please don't come for him, Irish GCHQ)
Panda said "absolutely not" to XLST, fixed whitespace problems on his terminal, and did a few iterations on his website frontpage.