Hack 12 – March 2021
Our birthday hack 🥳 🎂 🍾 🎁. What started as a lockdown-inspired event, we just kept showing up, and have been having fun every month (with a short break in December) for a full year now! Thank you so much to everyone who's come along and made it the awesome time it was 🙌 (and we hope you get good internet soon Mike).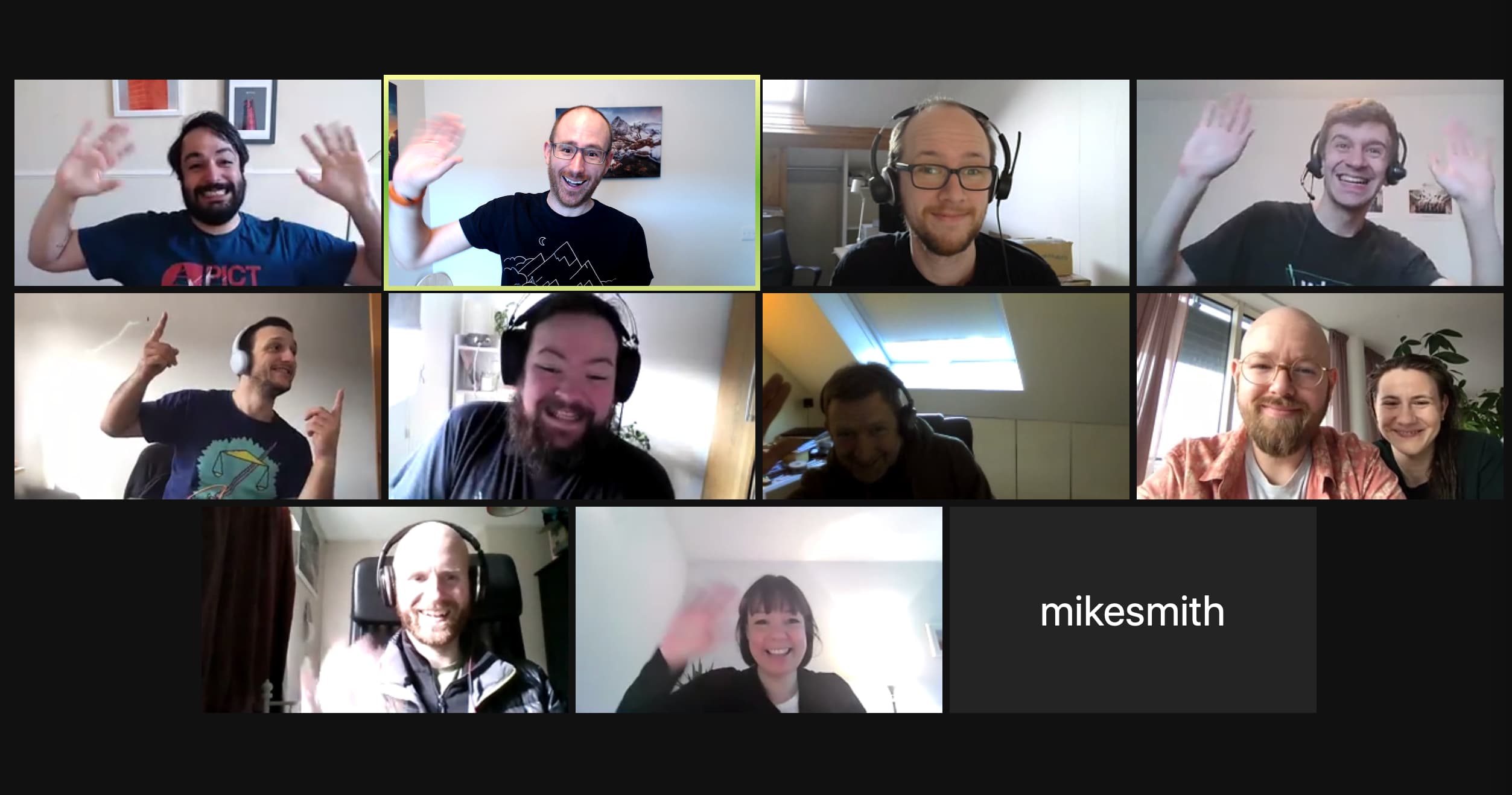 Things people did
Murray did something musical in C (the programming language…), and we're itching to get him to explain it in a podcast episode…

Tom did some exploration with microfrontends, and was interviewed about it on a podcast episode.

Jane said she was going to hack with Access, and look at building up some newsletter templates. She also had strong Pokemon costume game at lunchtime.

Tom L (langford) was soldering stuff BEFORE the hack started, AND told us about his plant->microcontroller->mqtt->etc AND helped out with DNS issues.

Becky updated a sentiment analysis tutorial to actually work, and told us a bit about it on a podcast episode.

Ryan and Adam cosplayed as Mad Men, by which they meant the Madison Men, and crafted some sizzling copy editing for the remotehack landing page.

Pete parsed some Minecraft saved game data structures to show subsets of entire worlds in ThreeJS.

Oli, Ben, Max, Dan, and Ruth formed a supergroup to craft different games to play with pose detection using tensorflowJS in the browser, which are available here.

Piers wrote code to calculate the area of timber frames. He also was scheming to do some microcontroller stuff too.

Panda took pictures of his seedling plants via VSCode on a Raspberry Pi.

Dan wrote a script that uses EXIF tags to order files and managed to resist peer pressure to build something overblown and monstrous…but only barely.

Mike was around for a bit, writing a blog post (I'm guessing it's lamenting terrible internet connections and how long they take to fix).
Podcasts